Scott Tuohy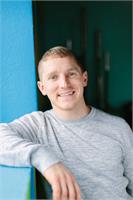 Scott Tuohy is the General Manager for The Power House at Highland and Side Door CrossFit. His background includes managing wellness clinic operations and campus wide health initiatives, metabolic testing, exercise interventions for special populations, cardiac rehabilitation, as well as strength and conditioning.
Education and certifications:
CEP (Clinical Exercise Physiologist), American College of Sports Medicine
ACLS (Advanced Cardiovascular Life Support), American Heart Association
B.S. in Exercise Physiology, Ohio University
M.S. in Clinical Exercise Physiology, Ohio University
Scott Tuohy is currently not instructing any classes.